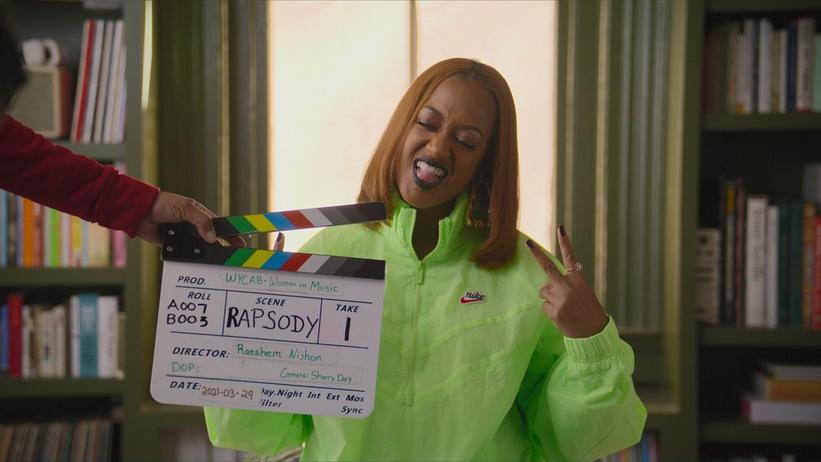 Behind the scenes with rapper Rapsody
list
6 Takeaways From Netflix's "Ladies First: A Story Of Women In Hip-Hop"
As hip-hop celebrates its golden anniversary, a new Netflix docuseries out Aug. 9 shines a light on the irreplaceable roles Black women have played in creating and evolving the culture.
GRAMMYs
/
Aug 9, 2023 - 01:13 pm
Despite their many groundbreaking contributions to the culture, women have long been pushed to the periphery of hip-hop. In a new Netflix docuseries, they're getting their long overdue flowers.
Debuting on Aug. 9, "Ladies First: A Story of Women in Hip-Hop" delves into the remarkable contributions and personal histories of the Black women who shaped hip-hop culture. The four-episode series details how these women changed the world while combating misogyny, racism, colorism and beyond. 
Unfolding from the '70s on, each episode features candid interviews with pioneers and trailblazers — including Sha-Rock, Roxanne Shanté, Queen Latifah, Rah Digga, MC Lyte, Yo-Yo and Da Brat — whose unique journeys and pivotal contributions have long been erased from the narrative. Contemporary artists Tierra Whack, Kash Doll, Chika, Saweetie and Latto are also featured, and discuss their influences and the adversities they face as they carve their own paths in the male-dominated industry. 
Alongside key insights and eye-opening context from cultural critics, writers and professors, "Ladies First" also spotlights the culture's most iconic stylists including Misa Hylton, the pioneering fashion designer and stylist behind Lil' Kim's head-turning purple, one-sleeved jumpsuit and accompanying pasty from the '99 VMAs. "I created a blueprint that people followed. That other artists reinterpreted. And fashion brands have also taken a piece," Hylton says in the film.
Even the most devoted hip-hop fans will learn something new. Among the revelations, producer Drew Dixon suggested that Method Man's "All I Need" was too groundbreaking for an album interlude. He pushed for it to be extended into a full-on single, with vocals from Mary J. Blige.
"I was like, 'This has to be a record.' There is nothing in hip-hop articulating Black love and Black male vulnerability and mutual respect for a woman in a romantic context ever. And if it's an interlude, no one's going to hear it," he recalls in "Ladies First."
From the unsung matriarchs who weaved the first stitch in the fabric of the artform to contemporary artists who continue to break new ground, here are six takeaways from the heartfelt homage to the women who continue to shape the sonic and social landscapes of hip-hop.
Sha-Rock Broke Ground On 'SNL' And Beyond
Born and raised in the Bronx, Sha-Rock started out her career as a B-girl in the early '70s before hip-hop even had its name. In 1976, she auditioned to join the Funky Four, an all-male hip-hop quartet that later rebranded as the Funky Four Plus One (she was the plus-one). 
A few years later, Debbie Harry would help facilitate a game-changing moment for the female emcee. The "Call Me" singer was looking for a hip-hop group to showcase on an episode of "Saturday Night Live" and Sha-Rock and her crew were the perfect candidates.  
"She could've went after anybody but she chose the  Funky Four Plus One  more," Sha-Rock explains. "The reason why she did that is because we looked young. We looked innocent. There was a female that was involved. And she wanted the world to see what the Bronx in New York City was doing."
The Funky Four Plus One became the first hip-hop group to perform on broadcast television. But that was only the beginning for Sha-Rock. The first female emcee of hip-hop culture also popularized the now ubiquitous echo chamber effect, which involves repeating a phrase or word for emphasis. DMC of RUN-D.M.C. recalls hearing her use the effect on a record and becoming completely obsessed with the style. 
Without Sylvia Robinson, There'd Be No "Rapper's Delight" 
"Rapper's Delight" by the Sugarhill Gang is one of the earliest and most influential rap songs, but it may not have existed if not for the vision of Sylvia Robinson. The artist, producer and businesswoman had co-founded Sugar Hill Records with her husband in 1979 and was in search of a rap group to sign to the label.  
She first heard rapper Big Bank Hank rhyming in a pizza parlor, where she soon approached him about recording music. After he introduced her to Wonder Mike and Master Gee, Robinson decided to bring the trio together to form the Sugarhill Gang. She also took on the role of producer, shaping their debut single "Rapper's Delight," the first commercial rap single. She even had the foresight to cast white women in the music video for the iconic track in an effort to  create crossover appeal. 
And her plan worked."Rapper's Delight" became the first rap single to break the Billboard Hot 100 Top 40. The song's popularity signaled the commercial viability of hip-hop as a genre, paving the way for future rap artists to gain recognition and airplay. Robinson would go on to co-produce more legendary hip-hop tracks, and continue to run various labels. 
Women Have Been Political Players, Both Vilified And Endorsed 
Acts like Public Enemy are lauded for infusing their music with political messages, but female emcees like MC Lyte, Sister Souljah and Queen Latifah have long used their platform to highlight inequality and social issues affecting the Black community.
But they weren't always able to share these views without impunity. In fact, rapper/activist Sister Souljah was used as a political scapegoat because of her remarks following the acquittal of police officers in the 1992 Rodney King incident. Then-presidential hopeful Bill Clinton criticized her comments, going so far as to call her racist, in an attempt to distance himself from the "radical" side of the Democratic Party and appeal to more moderate voters. 
But as the culture grew and became a mainstay on the charts, radio, television and beyond, things began to shift toward the better. In 2014, MC Lyte became the first female artist to perform hip-hop at the White House during the Obama Administration. 
And the ladies of hip-hop continue to use their platforms to start conversations and enact political change. GRAMMY winner Cardi B has made headlines for using her social media platform to discuss politics with fans, and raise awareness of social issues.
They Continue To Face Double Standards
Since the early days of rap when a young Roxanne Shanté was objectified and demeaned in rap diss tracks by her adult male peers, the women of rap have had to contend with a trifecta of terrible: misogyny, hypersexualization and impossible beauty standards. 
"You have one pressure to be commercial and sell. The sexier the better. And an equally competing and loud pressure that that image is irresponsible and that you need to be Michelle Obama," says Kash Doll.
Objectifying women's bodies and promiscuity are common themes in mainstream rap songs from men, but when women rappers turn the tables and own their sexuality, they are vilified by their peers and the public alike. There are countless examples: from Lil' Kim and Foxy Brown in the '90s, to Nicki Minaj, Megan Thee Stallion and Cardi B more recently.  
But taking an opposite approach also invites criticism. "As a new rapper in this space, I remember the amount of vitriol that got spit at me and the conversations that I was unwillingly thrown into discussing what I look like," Chika shares in the film. "I remember in the early days of me doing viral videos and rapping and being on social media, some of the comments would be 'Yeah, she's amazing but they'll never be able to market her. She's never gonna make it that far because of her looks.'" 
The Ladies Of Hip-Hop Get Caught Up, Too
Much like their male peers, the ladies of hip-hop have also fallen victim to mass incarceration for drug distribution, tax evasion, assault or simply refusing to snitch. 
"I don't think that Black women rappers escape the really vulnerable position that Black women in America find themselves in," says writer and professor Salamishah Tillet. "There's always a vulnerability due to class, due to race and due to the particular ways in which they're expressing their rage and frustration, internally and externally, that makes them vulnerable to mass incarceration."
And then there's that hip-hop double standard. There's no street cred waiting for these ladies when they get out. As Remy Ma explains, "I had a hard time getting people to not see me as this girl who was convicted and did all this time in jail. The things they would never ever care about from a guy, like he could do a million and one years for whatever his crime was and they wouldn't even care. They'd cheer him on."
Through It All, Sisterhood Remains The Key
Today, the future is brighter than ever for the women of hip-hop who are able to control their narratives in unprecedented ways. Artists are opening up about their sexuality, mental health and motherhood in their lyrics, which was unheard of in mainstream rap of the past. But there is one thing that has never changed: the enduring sisterhood among the ladies of hip-hop. 
Whether it's GloRilla and her Glo-gang, Missy co-siging next-gen talents like Flyana Boss or Rapsody's exhilarating and empowering homage to her peers and heroes at the BET Awards, the women of hip-hop's past and present are pushing back against this narrative that they have to be at odds to be successful. The sprawling and diverse lineup of contemporary women rappers shows that there's room for everyone in the limelight. 
"That's what I like most about this wave right now. We all different shades. We all from different places. We all stand for something different," says Latto. 
Despite concerted efforts by the media, labels and fandoms to divide these talented emcees, they continue to embrace and uplift each other. And when they all hop on a record together, music lovers and the culture reap the benefits — as seen with iconic tracks like "Ladies Night,"  "I Wanna Be Down" featuring MC Lyte, Yo-Yo and Queen Latifah," Saweetie and Doja Cat's "Best Friend" and Meg and Cardi's "WAP."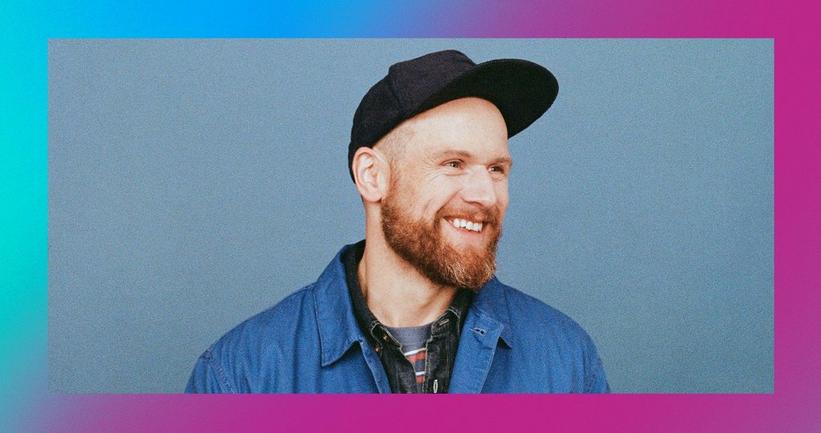 Chris Llewellyn
Photo: Courtesy of Chris Llewellyn
video
Positive Vibes Only: Chris Llewellyn Bares His Soul In This Stripped-Down Performance Of "Honest"
Rend Collective singer Chris Llewellyn branches out on his own by performing "Honest," the title track to his debut solo album.
GRAMMYs
/
Oct 2, 2023 - 05:00 pm
Chris Llewellyn is sharing his truth. On his new solo single "Honest," the Rend Collective co-founder gets vulnerable by approaching God in song with all his imperfections and doubts in full display.
"If you don't mind broken things, then you can have my heart/ No filter, just the way it is/ It's far from perfect, God/ But it's real and it's what I've got/ No varnish and no hiding place," the Irish singer intones in the opening verse.
Fans may be used to hearing Llewellyn with the rest of his long-running worship group, but for this episode of Positive Vibes Only, he strips down his solo song to just his voice and acoustic guitar. (The singer also sends a message of solidarity in the clip by wearing a cap that reads "Support Live Music Hire Live Musicians.")
The emotive track kicks off Llewellyn's debut solo album, also titled Honest, which dropped Sept. 1 via Sparrow Records and Capitol Christian Music Group and contains songs like "Gamble On Your Goodness," "Still Believe In The Magic" and "New Wine (Is My Bible a Barricade?)."
"Will God love you if you're honest? Is He faithful when you're faithless?" Llewellyn asks in a press statement, explaining, "These are the questions I was asking when I was writing this album…This is the soundtrack to wrestling faith."
Press play on the video above to watch Llewellyn's acoustic performance of "Honest" and check back to GRAMMY.com for more new episodes of Positive Vibes only. 
Positive Vibes Only: MAJOR. Petitions For Peace With This Sincere Performance Of "I Prayed For You (Said A Prayer)"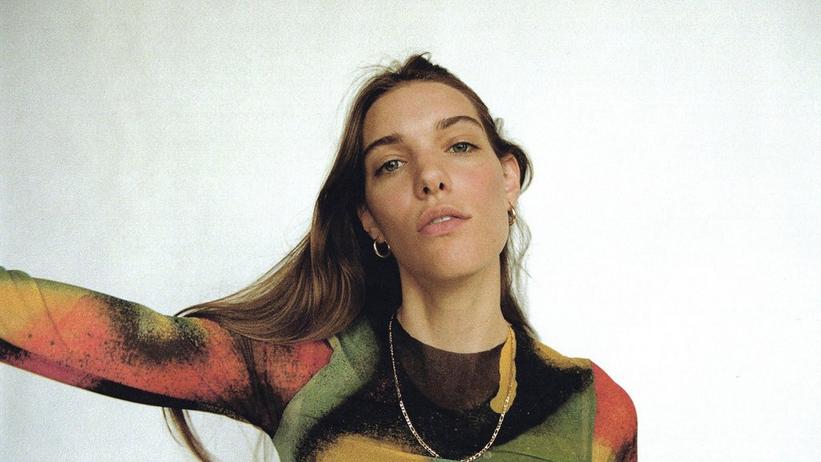 video
It Goes To 11: Meet Charlotte Cardin's Trusty Wurlitzer That Has "Sparked" All Of Her Best Songs
After years of searching for the perfect keyboard Charlotte Cardin finally found her beloved vintage Wurlitzer — and the instrument transformed the Canadian singer's sound.
GRAMMYs
/
Oct 2, 2023 - 04:34 pm
Charlotte Cardin spent years searching for the perfect keyboard. And when it comes to her vintage Wurlitzer, the wait was well worth it.
"This piece of gear is very important to me because most of my songs that I've ever written were sparked at this exact keyboard," she says while seated in front of the instrument, which she bought in near-perfect condition from a man who lived just 30 minutes from her Quebec hometown.
"It just feels like a beautiful thing to me that instruments have connections with humans and they're passed on to different people," the Canadian songstress continued. "I feel like when I got this instrument, I started writing songs that had a bit of the essence of [it]. To me, a Wurlitzer sounds very, like, nostalgic. It has a bit of a sexy sound but it's also light in a lot of ways."
Indeed, the Wurlitzer helped give birth to the 12 tracks that make up 99 Nights, Cardin's sophomore album released earlier this summer, as well as her latest one-off single "Feel Good."
"I'm never getting rid of it," she vows of the hand-me-down keyboard. "At one point, I wanted to potentially bring it on tour with me! Maybe I'll buy another one that's a little more beat up…but I feel like this one belongs in my home, always."
Press play on the video above to learn more about Cardin's musical journey with her trusty Wurlitzer, and check back to GRAMMY.com for more new episodes of It Goes To 11.
Lizzy McAlpine's Big Year: The Viral Singer Details The Biggest Moments Behind Her Fast-Rising Career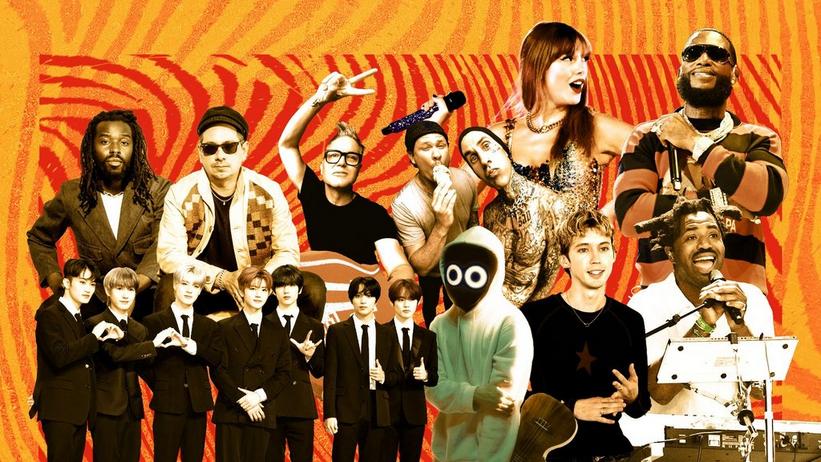 (L-R) NCT 127, Black Pumas, Blink-182, BoyWithUke, Taylor Swift, Troye Sivan, Gucci Mane
Photos (L-R): The Chosunilbo JNS/Imazins via Getty Images, Jody Dominigue, Jack Bridgland, courtesy of the artist, Michael Tranafp, Rodin Eckenroth via Getty Images, Paras Griffin via Getty Images
list
15 Must-Hear Albums This October: Troye Sivan, Drake, Blink 182, NCT 127 & More
Don't let the falling leaves bring you down — read on for 15 albums dropping in October from Taylor Swift, Gucci Mane and Riley Green.
GRAMMYs
/
Oct 2, 2023 - 03:22 pm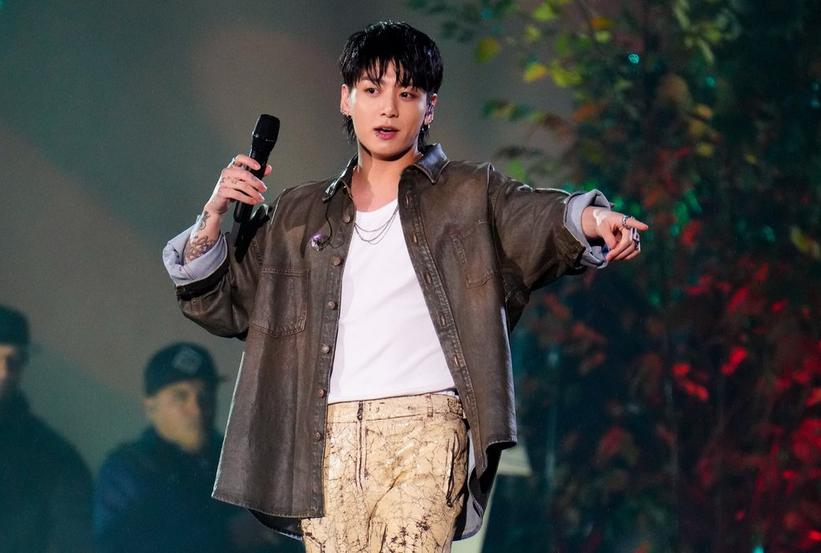 Jungkook performs at the 2023 Global Citizen Festival in September.
list
New Music Friday: Listen To New Music From Jungkook & Jack Harlow, PinkPantheress, *NSYNC And More
As September comes to a close, listen to these new songs, albums and collaborations from Ed Sheeran, Lil Wayne and more.
GRAMMYs
/
Sep 29, 2023 - 08:18 pm
As we close out the month, this New Music Friday has loads of fresh beginnings and highly anticipated reunions.
Several big-name collaborations dropped on Sept. 29, from an electric team-up of the Rolling Stones and Lady Gaga to an R&B and rap fusion from Jungkook and Jack Harlow. 
Two nostalgic releases arrived as well, with Lil Wayne's new album Tha Fix Before Tha Vi continuing his "Tha Carter" series, while *NSYNC fans were treated to the boy band's first new song in 20 years with "Better Place."
Dive into these seven new releases that blend the old generation with the new. 
Jungkook ft. Jack Harlow — "3D"
BTS singer Jungkook takes us through a nostalgic journey with "3D," a song reminiscent of an early 2000s boy band hit. The hypnotizing lyrics illustrate his close connection to someone he can't reach, so he'll watch them in 3D.
"So if you're ready (So if you're ready)/ And if you'll let me (And if you'll let me)/ I wanna see it in motion/ In 3D (Uh-uh)," he sings in the chorus. 
Jack Harlow pops in, dropping a few verses boasting about his global attraction with women. "Mr. First Class" claims he can "fly you from Korea to Kentucky," as he closes out the song.
With an addictive chorus and groovy baseline, this track has a different vibe from his "Seven" collaboration with Latto. The song marks Jungkook's seventh solo single and second of 2023.
Rolling Stones & Lady Gaga ft. Stevie Wonder — "Sweet Sounds of Heaven"
The Rolling Stones, Lady Gaga and Stevie Wonder blended their talents, to create a harmonic symphony of a song that lives up to its heavenly title. Seven minutes of gospel- and blues-inspired rhythms, enriched by Gaga and Mick Jagger's distinct riffs, make this collaboration an immersive experience. Stevie Wonder grounds the track with his command of piano and melodic tempo.
The track is the second peek of the Rolling Stones' upcoming album, Hackney Diamonds, their first LP release in 18 years; their first release, "Angry," arrived Sept. 6. With production from GRAMMY-winning Andrew Watt, the soulful essence makes "Sweet Sounds of Heaven" an exciting taste of the long-overdue album.
*NSYNC — "Better Place"
Yes, you read correctly. After two decades and a recent reunion at the 2023 MTV Video Music awards, <em>NSYNC is back with a new single, "Better Place," appearing in the new animated Trolls* movie (due Nov. 17). With a nostalgic dance-pop beat, familiar production and breezy lyrics, this single is a remarkable comeback.
"Just let me take you to a better place/ I'm gonna make you kiss the sky tonight," they sing in the chorus. 
The reunion was first teased Sept. 14, through a video of the group's emotional studio session, as Justin Timberlake shared on Instagram. "When the stars align… got my brothers back together in the studio to work on something fun and the energy was special," he wrote in the post. 
PinkPantheress — "Mosquito"
Dive into this musical daydream as PinkPantheress serenades us on her new single, "Mosquito," a dreamy, lucid song reminiscent of old-school R&B. After recently hopping on the energetic remix of Troye Sivan's "Rush" and teaming up with Destroy Lonely on "Turn Your Phone Off," PinkPantheress is transporting us through a new era, full of charm and surprises.
"Cause I just had a dream I was dead/ And I only cared 'cause I was taken from you/ You're the only thing that I own/ I hear my bell ring, I'd only answer for you," she sings in the chorus. 
Co-crafted by GRAMMY-winning producer Greg Kurstin, this song is a transcending, surreal experience. This single isn't about romance, instead she takes us through her entanglements with treasures and money. That's further portrayed in the lavish video, which features a European shopping spree starring "Bridgerton" stars Charithra Chandran, India Amarteifio and "Grown-ish" star Yara Shahidi.
Ed Sheeran — Autumn Variations
The era of mathematical-themed albums seems to be over, as Ed Sheeran has entered a new chapter with Autumn Variations, his second project this year. Sheeran is singing from his heart, sharing soulful tales from emotional events in his life including the death of his dearest friend Jamal Edwards and his wife's health challenges during pregnancy — an extension of the stories he told with May's Subtract.
Autumn Variations is very raw, stripped down and authentic as he takes us through his personal journey. Amidst this, Sheeran still brings in some buzzing tracks including catchy songs like "American Town," "Paper Bag" and "Amazing."
Lil Wayne — Tha Fix Before Tha Vi
Lil Wayne celebrated his 41st birthday with a special present to his fans: the release of a new album two days later. The alluring 10-track project,"Tha Fix Before Tha Vi" dives into past vibes with songs like "Tity Boi," a reference to 2 Chainz's initial stage name, which may be a reference to the upcoming joint album between the two. Each song has a different feel including "Tuxedo," which features a more punk-rock melody and "Chanel No.5 ft. Foushee," which features a sensational beat.
His first album since 2020, Tha Fix Before Tha Vi features rather unexpected collaborators, including Jon Batiste, Fousheé and euro. With different sounds and features than past projects, we could possibly be entering a new Weezy era. 
Thomas Rhett & Morgan Wallen — "Mamaw's House"
Country superstars Morgan Wallen and Thomas Rhett unite for "Mamaw's House," a country-folk track relishing the memories of their grandparents' home and cozy fireplace tales. 
"It's where I spent my summers and she put me to work/ Shellin' peas and shuckin' corn until my fingers hurt/ No tellin' who I'da been without Mamaw's house," Rhett sings in the second verse. 
Rhett said the duo decided to write about their small-town culture — Rhett is from Valdosta, Georgia, while Wallen hails from Sneedville, Tennessee — and the significant presence of grandparents brought to their upbringings. 
"This song just kind of brings up how our mamaws used to act when we were little kids," Rhett told Audacy.. "It's an ode to all the grandmas out there."
10 Ways Britney Spears' "...Baby One More Time" Changed Pop Music Forever